glupoime

tojest;
Jelena Marković
OVO JE NJENA PREZENTACIJA NASUMIČNO
IZABRANIH
RADOVA.
''a u proleće cvetaju kaćuni
i bespravno izgrađeni objekti .''

Radmila Petrović, Moja mama zna šta se dešava u gradovima; 2020.

"and in the spring, orchis and illegally constructed buildings bloom.''

Radmila Petrović, My mom knows what's happening in the city; 2020. (*this is not the official translation; I wasn't aware is there an official)

Svako jutro kad pogledam kroz prozor setim se ovog stiha, samo što često nije proleće i nema kaćuna, ali sve više ima (bespravno) novoizgrađenih objekata. U maju 2019. godine počela sam da fotografišem pogled sa prozora svakodnevno. Kada ovo pišem, u folderu sa fotografijama nalazi se oko 900 sličnih fotografija istog pogleda sa prozora. Tek kasnije kroz proces istraživanja crtežem, prenoseći detalje, počela sam da uočavam promene koje su se događale kroz vremenski period od dve godine. Namera ovog samo-iniciranog projekta proistekla je iz želje za zadovoljavanjem lične sitne radoznalosti, ali iz potrebe da promislim i proučim svoje najbliže okruženje i način na koji se ono u prostoru razvija.
Every morning when I look out the window I remember this verse, only it is often not spring and there are no orchis, but there are more and more ( sometimes illegally) new buildings or objects. In May 2019, I started photographing the view from the window, almost every day.
As I write this, there are about 900 almost identical photos of the same view from the window in the photo folder. Only later, trough detailed drawing process I begun to identify changes which occurred during this two year period. The aim of this self - initiated project was only to analyze the changes; see my own surroundings in detail, and try to rethink possibilities of future development.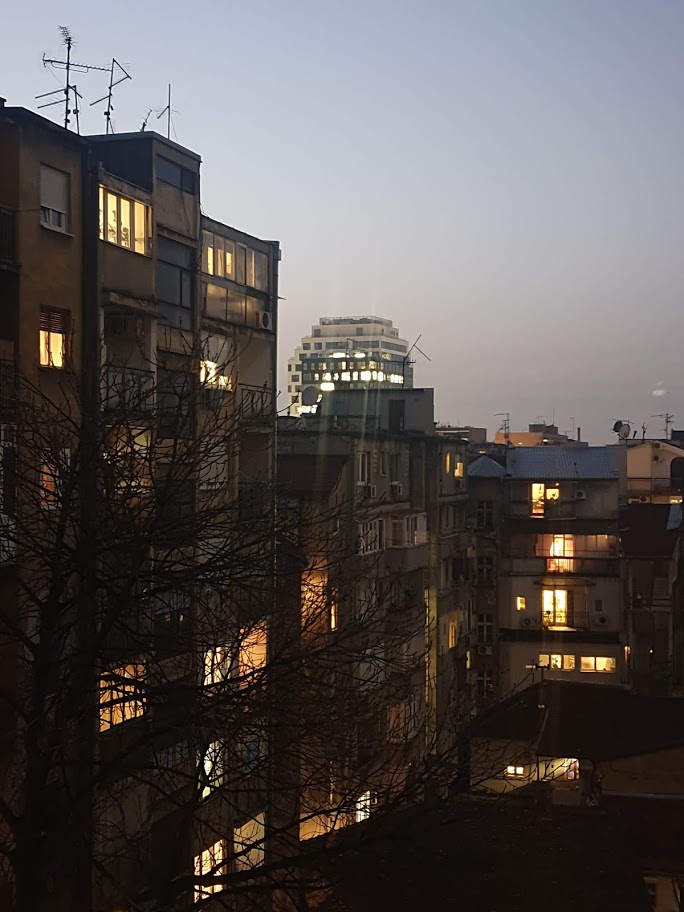 ---
Otrpilike svaki sati u danu; od snega do predivnih boja zagađenog neba tokom zalaska sunca i naravno - proslava!

Almost every hour of the day; from snow to the beautiful colors of the polluted sky during sunset and of course - a celebration!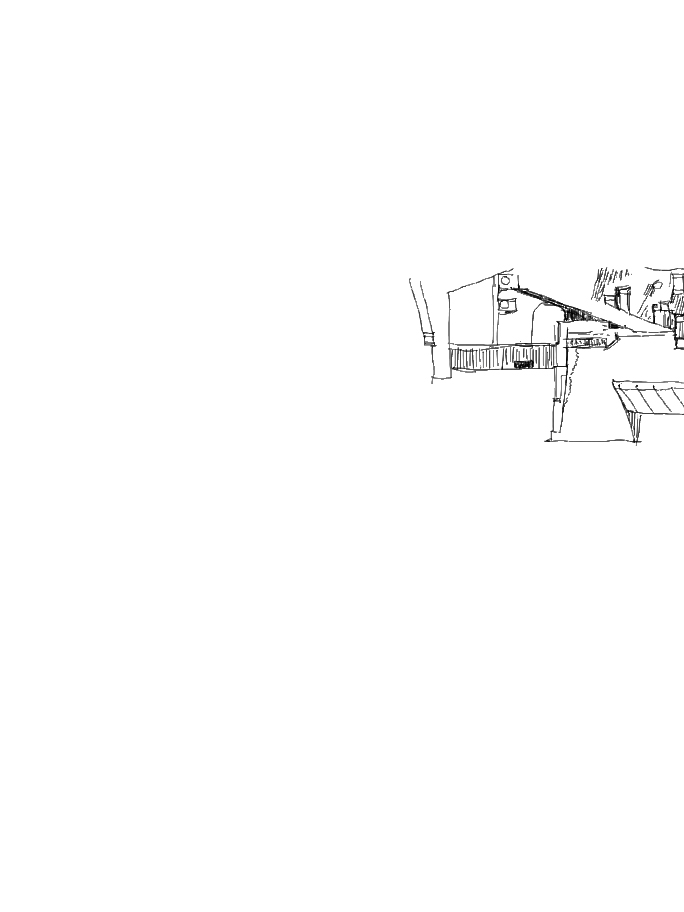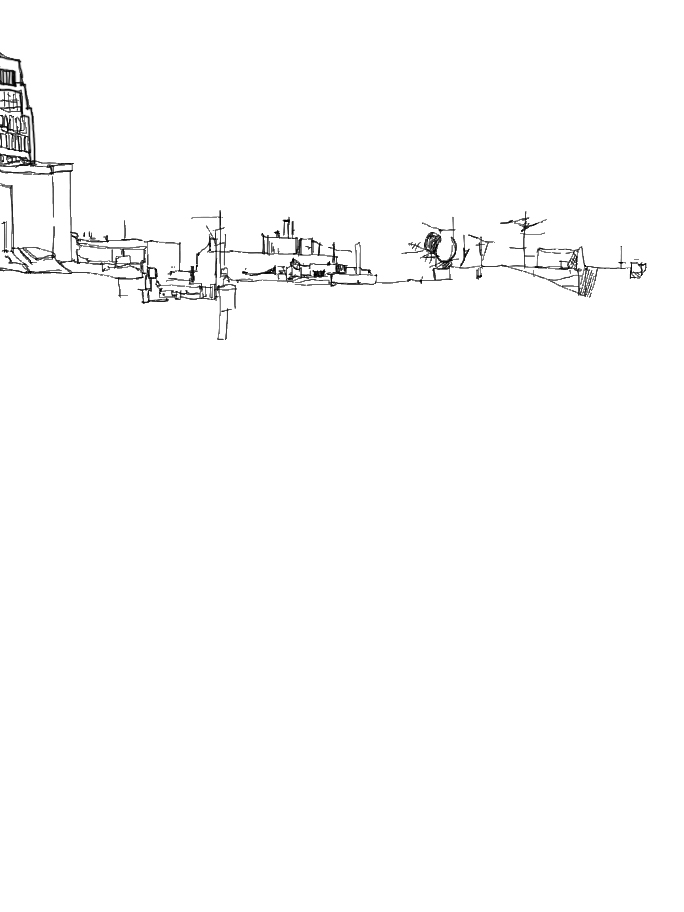 skroluj levo ili desno da promeniš sliku
skroluj levo ili desno da promeniš slikuxs