Nakon prethodnih crteža; počela sam da se brinem za budućnost Beograda. Izgradnja, novi identititet grada, urbanistički planovi koji ne postoje, izgradnja, kranovi, kran koji pada u mojoj ulici, Beograd na vodi, Beograd po kiši, Beograd koji nema šumu, Beograd koji izgleda kao stambeno - poslovni prostor od 12 etaža + nadogradnja +ilegalna nadogradnja; pa sam počela da izmišljam šta bi moglo da bude kroz deset godina.
Osnova za crtež su prethodni crteži 'pogleda sa p rozora', a ostalo je prema najcrnjim mislima.
Construction, new identity of the city, non existing urban plan, construction, cranes, crane falling in my street, Belgrade Waterfront, Belgrade in the rain, Belgrade that has no green spaces, Belgrade that looks like residential - business space 12 stores + extensions + illegal upgrades and extensions; so I started inventing what could happen in ten years.

The basis for the drawing are the previous drawings of the 'view from the window', and the rest is according to the darkest thoughts.
scroll down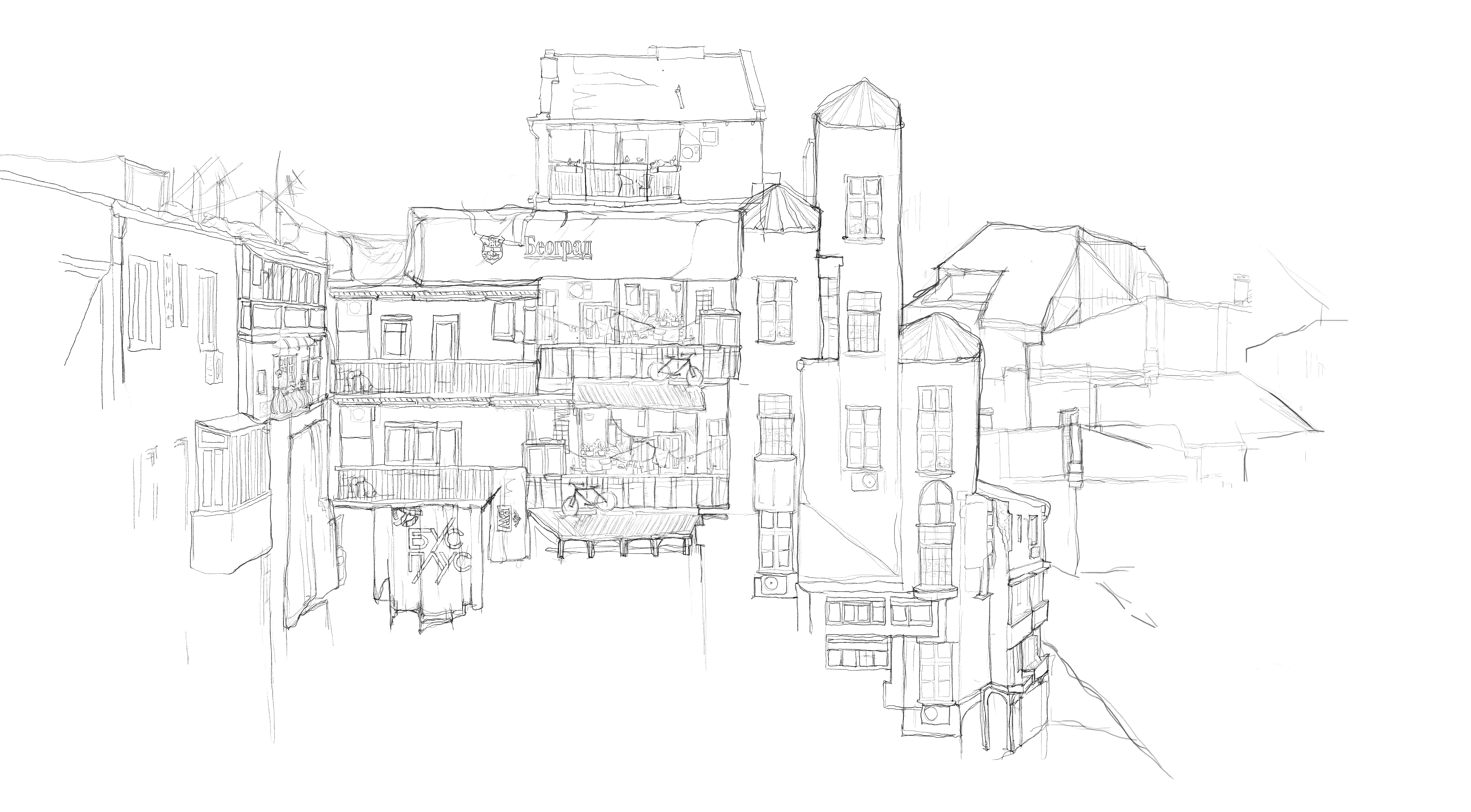 zoom in for details